Hoccori Cafe offers meat eaters and vegetarians alike the chance to sample plant-based fare in a soothing cottage setting in western Tokyo.
This café in Tachikawa specializes in healthy, organic vegetarian dishes that rely heavily on local ingredients. Most of Hoccori's vegetables are grown directly in Tachikawa without chemical pesticides.
On a visit in April I tried the spicy black curry served with a salad. For another 350 yen, you can add a small bowl of black senishi soybean miso soup. Additional rice is available for 250-650 yen depending on how much you want.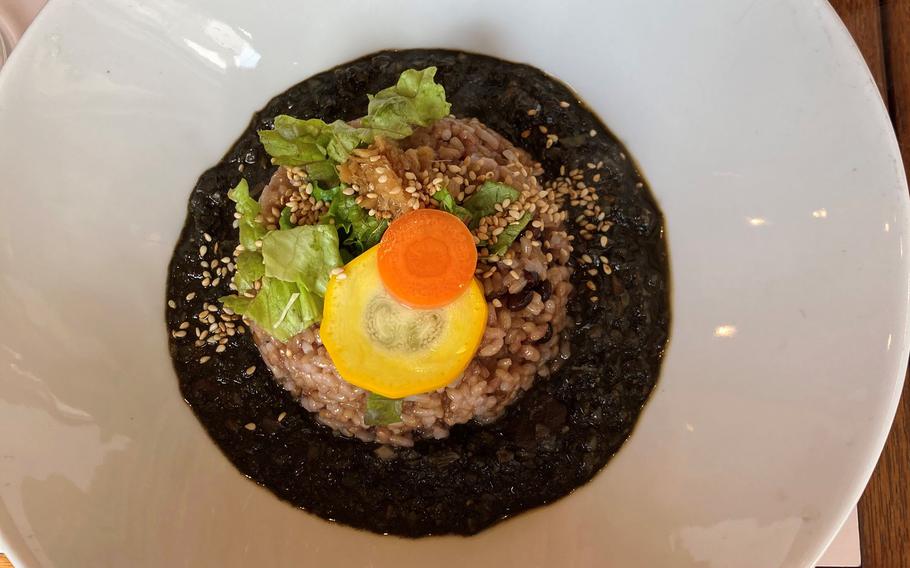 I also tried the "quirky snack and drink set" which was a gluten free and vegan black sesame cake. This dish contained nuts and soy, which are common allergens, and it was not labeled "quirky snack" on the menu or sign.
According to the menu, the enzymatic brown rice is mixed with "phantom beans", black senishi soybeans, Himalayan rock salt and red salt and cooked under high pressure and temperature.
Hoccori Cafe uses Sensok black soybeans in many dishes. The menu says they're made in Hokkaido and contain five times more antioxidants than regular soybeans and twice the polyphenols of traditional red beans.
The menu claims the food is deeply nutritious and "highly detoxifying," with a wide range of beneficial effects, including prevention of modern diseases, anti-aging and dieting.
The cafe also offers a vegan and gluten-free section for handmade sweets made from "safe ingredients," according to the menu. This includes a Japanese sweet potato wrapped in delicious red bean paste and topped with soybean flour and brown rice.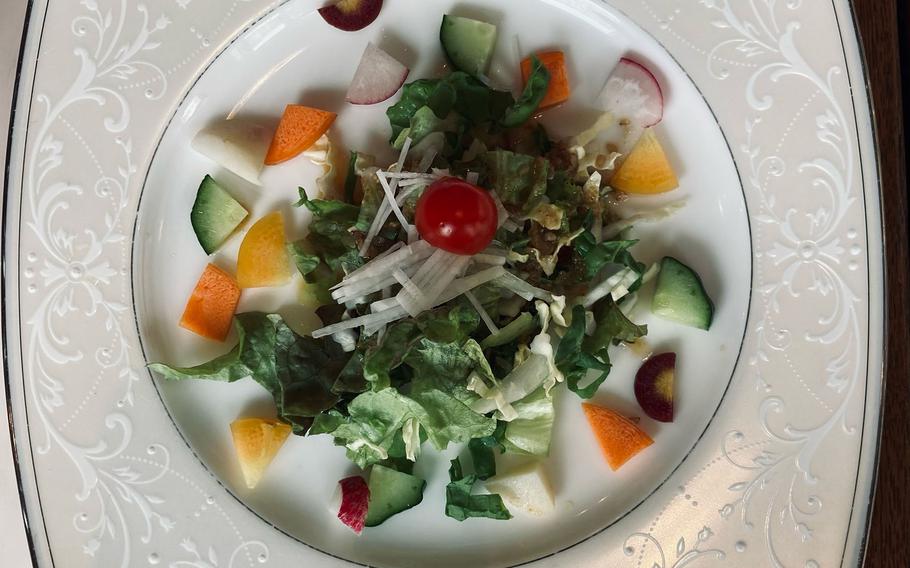 Meals average about 1,200 yen, or about $9.40, and many dishes come with a serving of coffee or tea. The savory dishes are portioned large enough to share or eat alone, while the seasonal desserts or "quirky snacks" tend to be smaller.
Hoccori has veggie bowls daily, and the gluten-free options for "quirky snacks" change frequently.
About half of the dishes are partially vegan and the other half are completely vegan. Vegetarian dishes include pizza rice (with cheese) and "vegetarian pork" (with egg).
The "quirky snack" is guaranteed gluten-free, but not always vegan, so you'll need to check.
A section of the menu is dedicated solely to the café's unique teas. The seasonal drink in April is hot lemonade, which costs 650 yen. The café offers a small dish with soy milk for coffee and tea.
Hoccori offers professional cooking classes for anyone interested in how the café prepares its food. These cost around 7,500 yen per person and classes are held in Japanese only. Visit the Hoccori Cafe Facebook page for more information on cooking classes.
The Hoccori is a 20-minute direct train ride from Fussa Station near Yokota Air Base. The café is located in a small building in a lively area of ​​Tachikawa, just a 10-minute walk from Showa Park.
The dining environment is a cozy cottage atmosphere and seats approximately 20 indoors. The interior is decorated with dried flowers, small figurines of geese and other creatures, crochet details and lots of wood accents.
The shop does not have an English menu but the owner can speak some English. A translation app on your phone comes in handy. Some items have pictures on the menu, and those that are vegan are marked as free from animal products.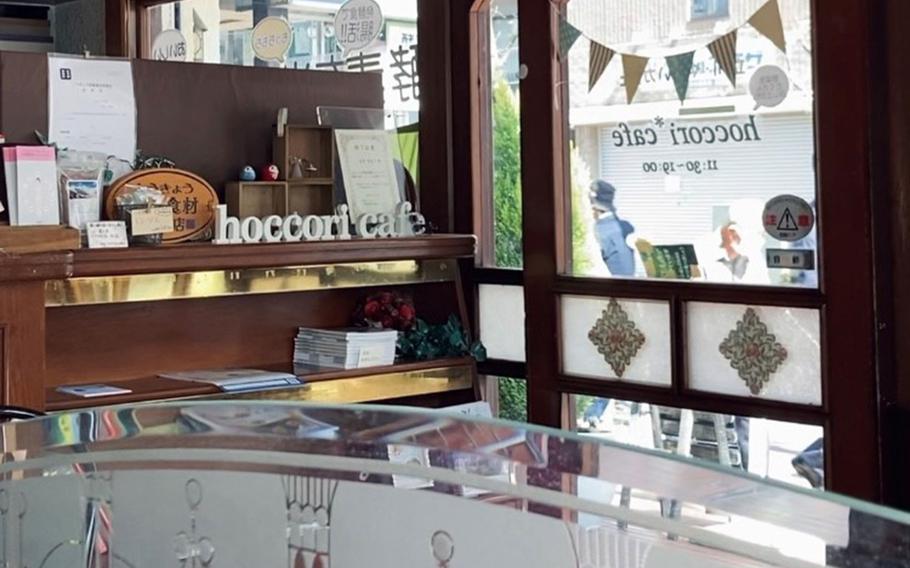 Cafe Hoccori
Location: 2-5-8 Shibasakicho, Tachikawa, Tokyo 190-0023
Hours: 11:30am to 3:30pm, Tuesday to Saturday
Prices: The average cost of drinks is 500 yen and 1,200 yen for meals. Cash only; Take away is available.
A dress: casual
directions: 10-minute walk from Tachikawa Station South Exit.
Information: 042-595-8379